Johnson County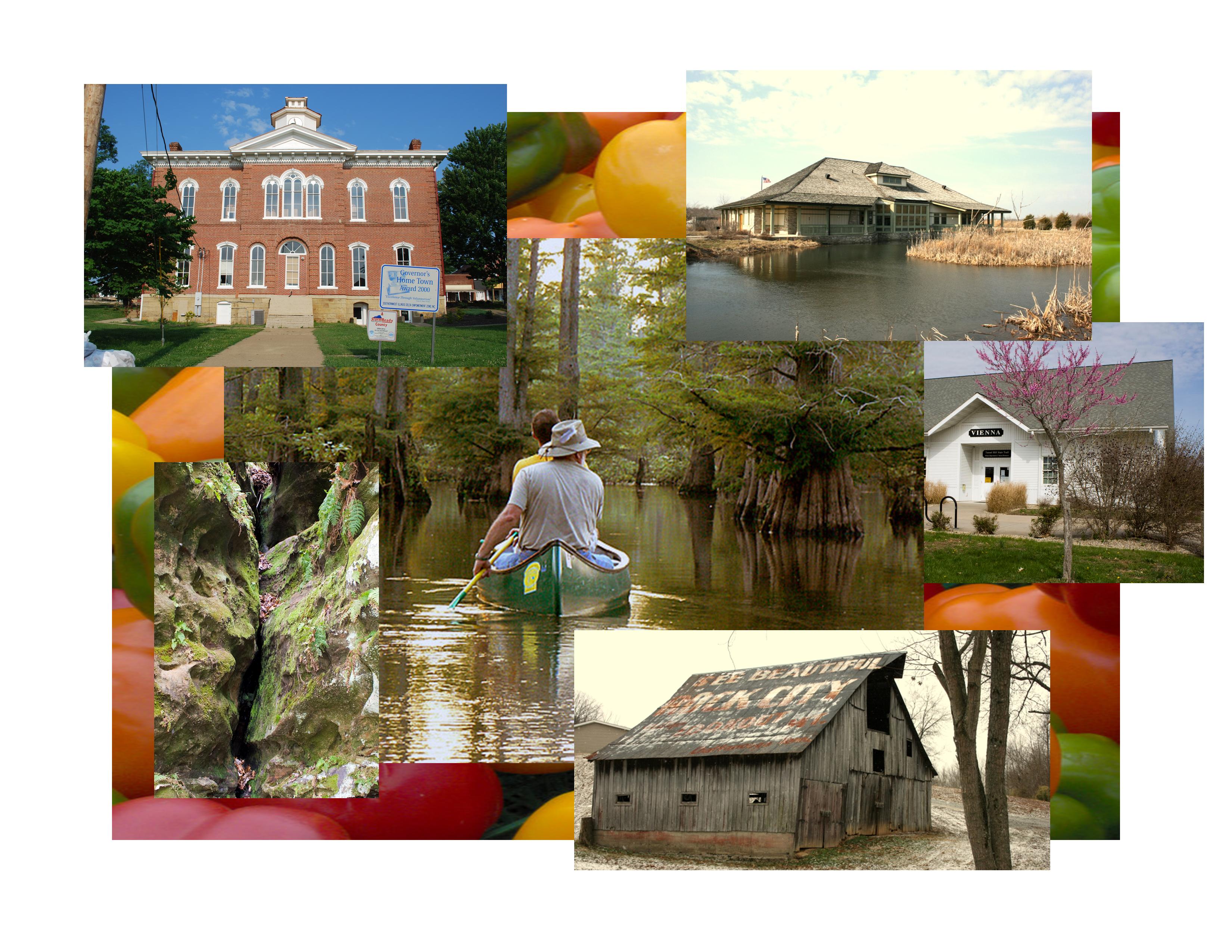 Nestled in the heart of the Shawnee National Forest, Johnson County has beauty unsurpassed by any other county in the state.  With the Cache River State Natural Area including Heron Pond, wildlife and rare species of plants and animals are plentiful.  
Johnson County offers a multitude of outdoor recreation including an excellent 18 hole golf course and bicycling.  Vast areas throughout the national forest provide unlimited horseback and hiking trails.  The River to River Trail follows 150-miles of some of the most beautiful scenery in the Midwest; passing through both Johnson and Union counties.  
Bicylists enjoy riding along the Bicentennial Trail which is the national coast-to-coast trail established in 1976.  Southernmost Illinois offers about 140 miles of the 4,200-plus mile trek with trails through Tunnel Hill, Goreville and Giant City State Park areas.  The Tunnel Hill State Trail offers miles of cycling and hiking for all ages.
Numerous lakes provide outstanding fishing, boating and swimming.  For the adventurer, Ferne Clyffe State Park and other natural areas offer scenic bluffs and caves for hours of exploration.  If you just want to relax while enjoying the great outdoors, there's a picnic table or park bench waiting for you at one of the many fine parks.  
During your visit to Johnson County, be sure to visit our quaint shops, historical sites and sample some of our home cooking and southern hospitality at local restaurants throughout our communities.